Vein Clinic Of

Manhattan, NY
Get directions to the conveniently located vein clinic of Manhattan, NY.We offer FREE insurance verification. Not sure if y ou're covered or need help? We're here to assist you. (212) 273-1617
Why Choose Our Vein Specialists in Manhattan?
Flawless Training

: Our vein specialists are individually hand-picked for their stellar credentials and training. We select vein doctors from Ivy League educations, such as Harvard, and the country's most prestigious residency programs.

ABVLM-Certification

: The American Board of Venous and Lymphatic Medicine (

ABVLM

) has established a strict set of evaluations, guidelines, and requirements. Only a handful of vein doctors in the country meet those requirements. Our vein doctors are officially recognized by the ABVLM, so you can be assured that they follow the highest standards of vein care.

Vascular Imaging

: Our vein doctors are registered physicians in vascular imaging, one of the most important skills in advanced vein treatments. This means they are uniquely qualified to identify and treat the root cause of your spider veins and varicose veins, and not just the superficial symptoms, thus ensuring long-lasting results.

Personalized Treatments

: Our vein physicians personalize all vein treatments according to the patients' unique needs. They discuss your symptoms and goals, review your medical history and insurance options, and administer advanced diagnostic tests to curate a personalized minimally invasive vein treatment plan.

Friendly Personality

: And finally, our vein doctors in Manhattan are incredibly friendly and compassionate. They take the time to listen to all your symptoms and concerns, and they explain each step of the vein treatment process to ensure your mental clarity.
Our vein clinics in Manhattan are led by a talented team of board-certified vein doctors. While different vein clinics are led by different vein doctors, you can be assured of the same standards of excellent vein care at all of them. Furthermore, consulting one of our vein specialists is like consulting with all of them because they collaboratively curate individualized vein treatment plans.  You can read a detailed overview of our vein doctors in Manhattan here.
Your Vein Treatment Options in Manhattan Include:
Endovenous Radiofrequency Ablation

: This procedure involves using radiofrequency waves to destroy the unhealthy leg veins responsible for your vein troubles.

Endovenous Laser Ablation

: The procedure involves using laser energy to destroy the unhealthy leg veins responsible for your vein troubles.

Mechanochemical Ablation (ClariVein)

: This procedure involves combining mechanical damage with sclerosant medications to destroy the diseased veins. The vein doctor inserts a catheter with a rotating tip to damage the diseased veins' walls while delivering the irritating fluid.

VenaSeal (Vein Glue)

: This procedure involves sealing the diseased vein's walls using a medical-grade adhesive called cyanoacrylate.

Sclerotherapy

: This procedure involves injecting a medicine called sclerosant into the spider veins. The sclerosant medicine irritates the spider veins' walls, making them shrink and eventually collapse.

Foam Sclerotherapy

: This procedure involves injecting a foamy version of the sclerosant medication into varicose veins. This allows the same amount of medicine to treat larger veins.

Microsurgery (Phlebectomy)

: The procedure involves the physical removal of extremely large and twisted veins via small incisions on the skin. 
Our Manhattan vein clinics specialize in minimally invasive vein treatments that are safe, effective, and have perfect success rates. However, as you can see, each vein treatment addresses different situations, so we curate your vein treatment plan according to your individual needs. Regardless of the chosen vein treatment, you can rest assured that you can resume your daily activities and work as soon as you leave our vein clinics — no social or professional downtime. You can read a comprehensive discussion of the minimally invasive vein treatments here.
Our Manhattan Vein Clinics in Midtown and FiDi
Vein Clinic in Midtown Manhattan

: Our vein clinic in Midtown Manhattan is located at 290 Madison Ave, a short walk from the Empire State Building and the Chrysler Building.

Vein Clinic in the Financial District

: Our vein clinic in the Financial District is also highly accessible to most neighborhoods in Manhattan and Brooklyn.
Our vein clinics in Manhattan are equipped with the same cutting-edge technologies and led by equally talented vein specialists. Furthermore, all of our vein clinics in the country follow the same comprehensive approach to vein care — diagnosing and treating the root cause of your vein problems using personalized minimally invasive treatments. As such, you can visit the vein clinic closest to your location in Manhattan, whether that's Midtown or FiDi.
We Provide Free Insurance Verification
Vein treatments are usually covered by insurance plans if you have underlying venous insufficiency. Our vein doctors always administer tests to identify vein disease, and our insurance concierge handles all the paperwork on your behalf. We also review your insurance plan's terms and conditions to recommend the ideal means of maximizing your coverage. Please call us at (888) 767-3227 for free insurance verification and an appointment at your nearest vein clinic.
VEIN TREATMENT CLINIC OF MANHATTAN

NEW YORK
Let us give you a Lifechanging Experience in our Long Island Vein Clinics. Feel in love with your legs again!
Receive the best care in our state-of-the-art vein treatment facility
Our Manhattan Vein Center in New York is just blocks away from Grand Central Station, so we are convenient for patients coming from Queens, Long Island, the Bronx and Westchester.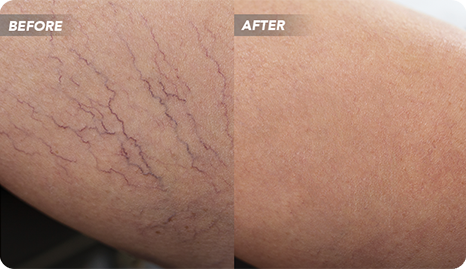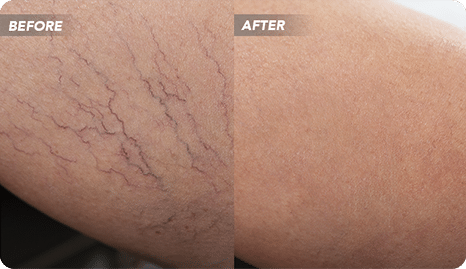 Join our thousands of happy patients!