Vein Clinics Of

Long Island, NY
Get directions to the conveniently located Long Island Vein Clinics. 
We are located in Lindenhurst (South Shore) and Roslyn Heights (North Shore). 

Not sure if you're covered or need help? We're here to assist you. (212) 273-1617
Why Choose Our Vein Doctors in Long Island?
Stellar Credentials

: We individually select our vein doctors from the country's leading residency and fellowship programs. As such, your vein treatments will be handled by fellowship-trained vein specialists with stellar credentials. 

Board Certification

: Our vein doctors are formally recognized by the American Board of Venous and Lymphatic Medicine (

ABVLM

), an organization that certifies the country's leading vein specialists for passing their challenging tests and requirements.

Vascular Imaging Skills

: Our vein clinics are led by registered physicians in vascular imaging, i.e., vein doctors with specialized training in vascular imaging. This means they're uniquely qualified to diagnose and treat the root cause of your vein problems. 

Personalized Vein Care

: Our vein doctors believe in personalized vein treatments. Instead of following a "one-size-fits-all" approach, they curate each vein treatment plan according to the patient's unique needs, goals, concerns, and medical history, ensuring optimal results.

Excellent Bedside Manners

: Finally, our vein doctors have excellent bedside manners, and they give you all the time you need to clarify your concerns. They discuss every step of the vein treatment process to ensure complete transparency.
We individually select board-certified and Ivy League-educated vein doctors from the country's leading residency programs and fellowships. All of our vein physicians meet the highest standards of excellence, so you can go to any of our vein clinics for your treatment. They also collaborate on all vein treatment plans, so consulting one of them is like consulting all of them. You can read about our vein doctors in Long Island here.
Minimally Invasive Vein Treatments Include:
Endovenous Ablation

: Radiofrequency energy or laser energy is used to destroy the unhealthy veins responsible for your varicose veins and spider veins. The procedure concludes within 20 minutes with no downtime.

VenaSeal (Vein Glue

): A medical-grade adhesive called cyanoacrylate is injected into the unhealthy veins under ultrasound guidance to seal their vein walls. The diseased veins seal shut and get absorbed by the body.

ClariVein (Mechanochemical Ablation)

: A specialized catheter with a rotating tip mechanically damages the diseased vein's walls while injecting a sclerosant medication, thereby closing the diseased vein.

Sclerotherapy

: A sclerosant medicine is injected into small varicose veins and spider veins to irritate them, turning them into hardened scar tissues eventually absorbed by the body.

Foam Sclerotherapy

: The liquid sclerosant is agitated with air (like a detergent) to produce a foamy solution that's injected into the varicose veins. The foam sclerosant solution closes the varicose veins.

Phlebectomy (Microsurgery)

: Excessively large, bulky, or tortuous varicose veins are physically extracted from the body via small incisions.
Our vein clinics in Long Island only provide minimally invasive vein treatments that involve no general anesthesia, harsh side effects, complications, or downtime. In fact, most of our patients can resume their daily activities as soon as they leave our vein clinics, so there's no need for social or professional downtime. However, each vein treatment is suitable for different patients — our vein doctors identify the ideal treatments for you. Please read our interactive vein treatment guide for more information.
Our Long Island Vein Clinics in The Hamptons, South Shore, and North Shore
Vein Clinic in the Hamptons

: Our vein clinic in the Hamptons is located at 225 W Montauk Highway, Suite #3, in Hampton Bays.

Vein Clinic on the South Shore

: Our vein clinic on the South Shore is located at 481 W Montauk Highway, Lindenhurst, a short drive from the southern state parkway. 

Vein Clinic on the North Shore

: Our vein clinic on the North Shore is located at 350 Jericho Turnpike, Jericho, right beside the northern state parkway.
All of our vein clinics in Long Island (and nation-wide) follow the highest standards of vein care and excellence. They're equipped with cutting-edge technologies and led by board-certified vein doctors, so you can be assured of similarly stellar standards of vein care in all our locations. Furthermore, our vein clinics are also accredited by the Intersocietal Accreditation Commission (IAC), indicating that they adhere to the highest standards of safety and efficacy.
Call us for Free Insurance Verification Today
We understand that you may have numerous goals and priorities, and your vein treatment's affordability is crucial. We also understand that dealing with insurance providers can be stressful. As such, our insurance concierge will handle the paperwork and speak to your insurance providers on your behalf to help you gain the maximum coverage possible. Please call us at (888) 767-3227 for free insurance verification.
VEIN TREATMENT CLINICS IN LONG ISLAND

NEW YORK
481 West Montauk Highway Lindenhurst, New York, 11757
250 S Service Rd, Roslyn Heights, NY 11577
Let us give you a Lifechanging Experience in our Long Island Vein Clinics. Feel in love with your legs again!
Receive the best care in our state-of-the-art vein treatment facility
Our Vein Center in Long Island location is conveniently located for patients coming from Queens, Manhattan, the Bronx and Westchester.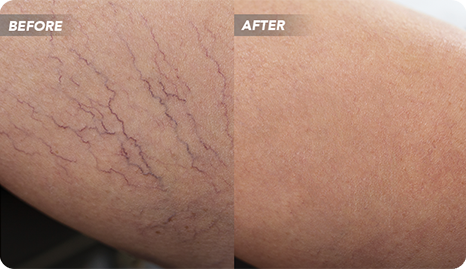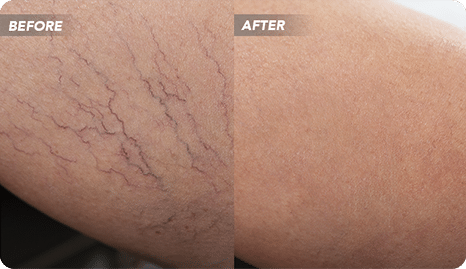 Join our thousands of happy patients!

Speak instantly with one of our team members; they will answer any questions you may have regarding insurance coverage, booking an appointment and our vein treatment locations. (212) 273-1617

Visit our Book Appointment page and instantly request an appointment at our Long Island vein center. We offer Free Insurance Verification before your appointment.